Well all love Afternoon Tea, so during the year of 2020. We made a few changes to the hotel. Including upgrading the decor of our newly named Garden Restaurant & Terrace. By turning it into a opulent and dedicated tea room, that only serves breakfast and tea.
Time for afternoon tea
Designed to be in keeping with the brand new, although traditional and old, wonderfully eclectic china tea sets, tea pots and fine bone china cups and saucers.
The new tea room is a feature of the hotel, that makes afternoon tea an experience in itself. Whether you are having tea for two or bringing the entire bride squad, the setting could not be more perfect.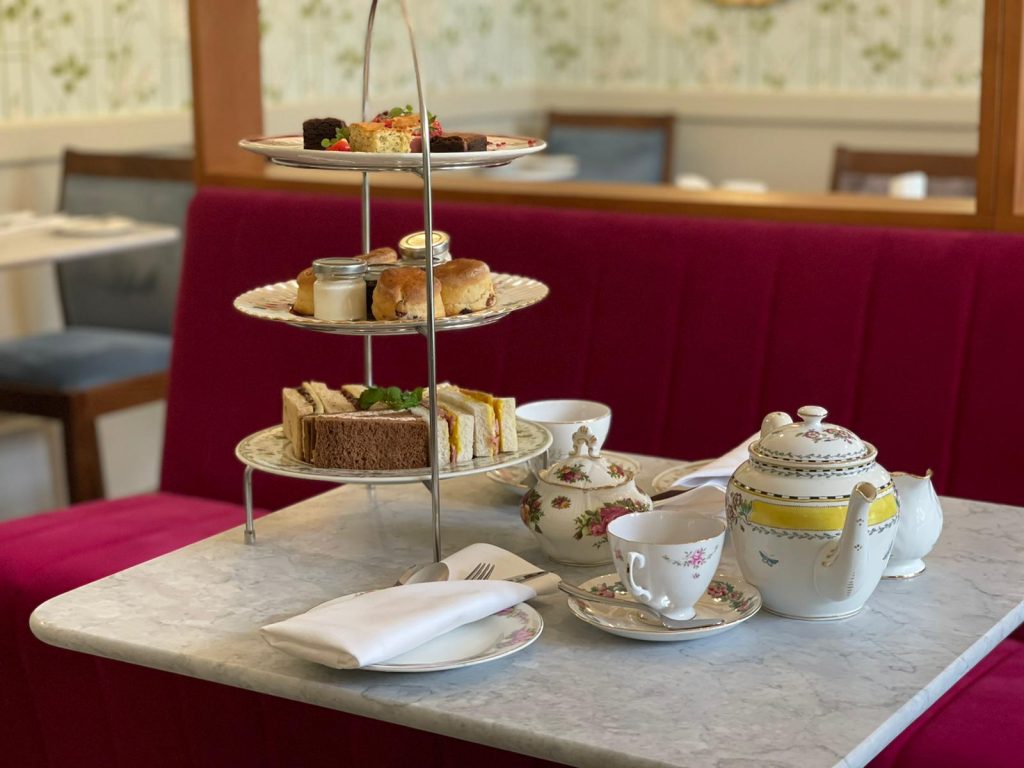 Afternoon tea is served daily from 2pm to 5pm, whilst we would advise you to book, and you can do that directly on our website, you could quite easily turn up for tea today.
We not only serve the traditional tea, which was to be to have started back in the eighteen hundreds. But we also offer a unique selection of cream teas, savoury teas and at the time of writing a summer tea.

Most likely in December a festive tea will be updated to keep the produce and offering seasonal.